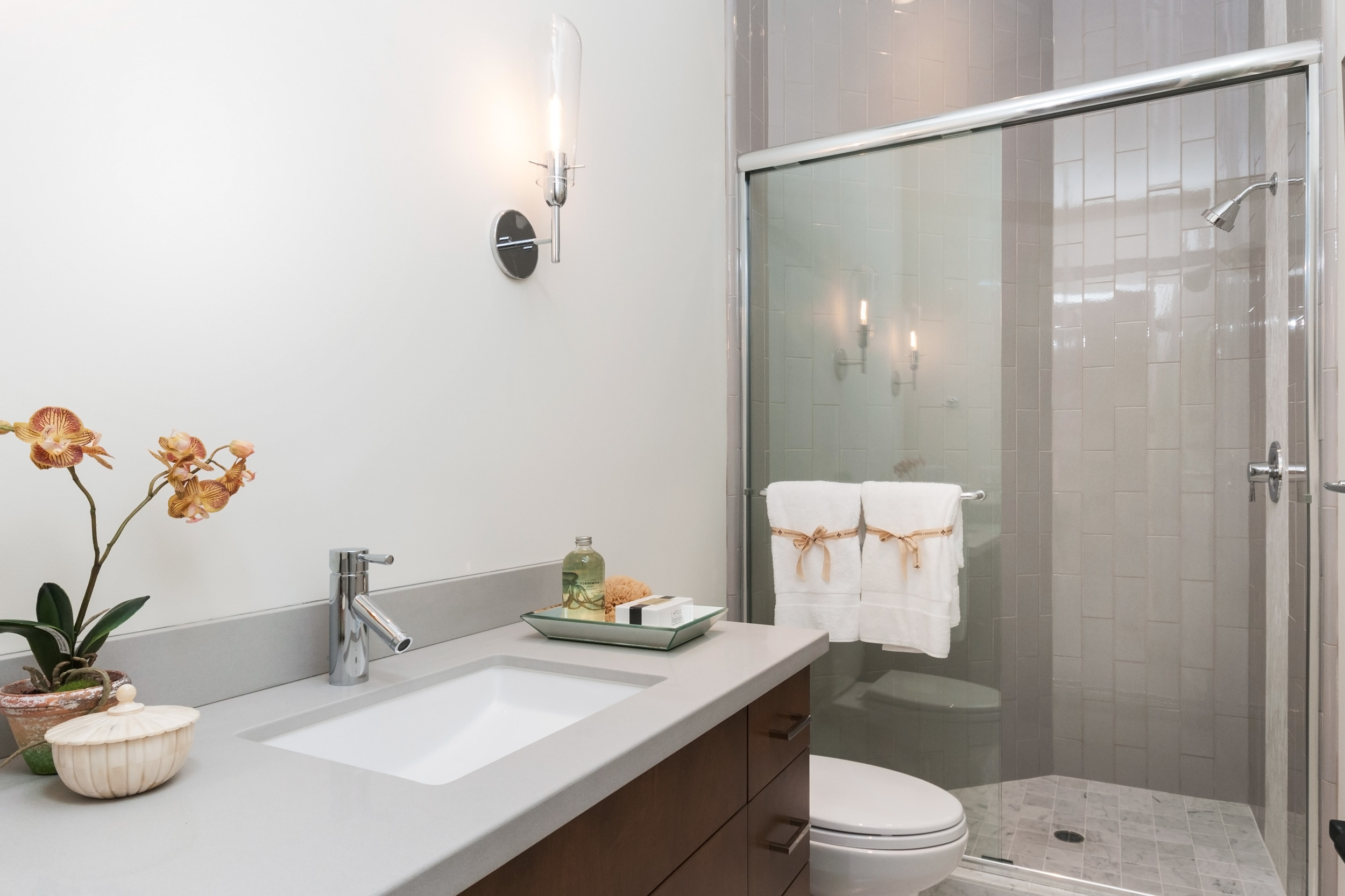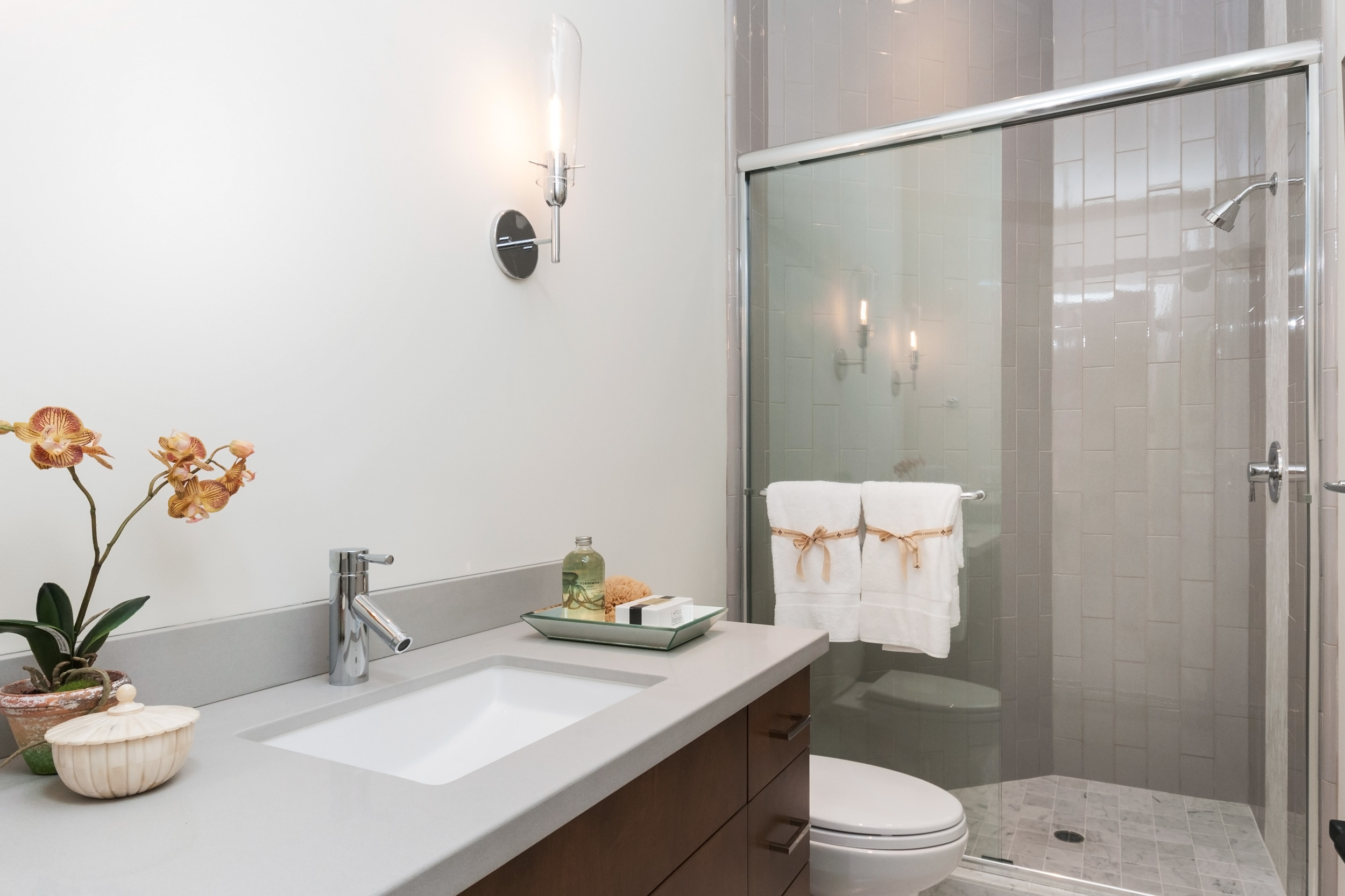 The Journey of Remodeling Your Bathroom
The joy of sinking into your tub and relaxing in a nice hot bath or having the space you need to get ready for the work day each morning can be added quality of life you are looking for. A newly remodeled bathroom has been one of the most important projects for our clients as they sought out comfort and function in the most private room of their home.
If you are planning on remodeling your bathroom, there are many components to consider. From layered lighting to paint selection and finish selection, many details add up to an overall feel for your space.
Following a similar design process as we do with kitchen remodeling, our goal in working with our clients is to make the final product be the best representation of the idea they had in their mind. On the front end, we work to understand your goals, determine a style and direction, space plan and select products and finishes. As we move into the construction phase, we are there to give you guidance and feedback all the way to the end.
If you want to learn more about bathroom remodeling, go here or
Connect with one of our designers by filling out the form below.